Color Confidence With Mr. DeLaMont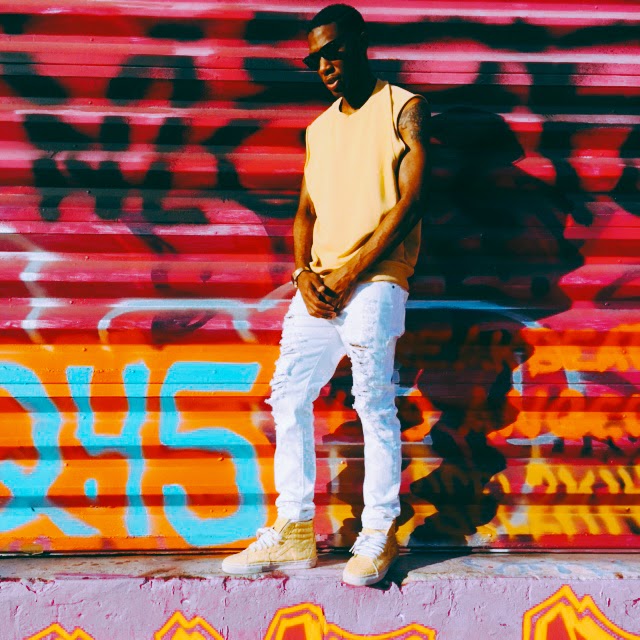 Most people are concerned about how certain colors look on them. They tend to shy away from colors that they think do not compliment their skin tone i.e.. if they are lighter, they stay away from tonal pieces like nudes and if they are darker they stay away from bright colors. I personally think that there is no right or wrong color for a skin tone. With the right confidence, you can make any color look good.
This season, bright vibrant colors are trending. Bright colors can be incorporated in any look giving the outfit the right pizzaz that it needs to become interesting. Take Mr. DeLamont for instance with his street style look. He hit the Wynwood Art District in Midtown Miami in a really casual look wearing a yellow sleeveless sweatshirt, white distressed jeans and some yellow snakeskin Vans. This look is bright, rebellious, street and bold which takes a person with confidence to pull off.
Get the details on Lamont's look below:
Sleeveless Sweater: Thrifted
Ripped Jeans: ASOS
Shoes: Vans
Shades: Ray-Ban
Like what you see, be sure to stay connected!
Visit Mister DeLaMont 's blog.
Instagram/Twitter: @MrDeLaMont